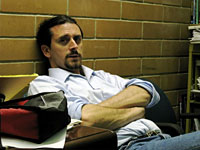 Part two of INNERviews with the scholars who participated in Meridian's Pawòl Fanm Sou Douz Janvye, edited by Gina A. Ulysse, Ph.D.
Mark Schuller is Assistant Professor of African American Studies and Anthropology at York College (CUNY) and affiliate at the Faculté d'Ethnologie, l'Université d'État d'Haïti. Supported by the National Science Foundation and others, Schuller's research on globalization, NGOs, gender, and disasters in Haiti has been published in twenty book chapters and peer-reviewed articles as well as public media, including a column in Huffington Post.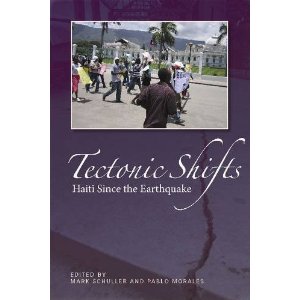 He is the author of forthcoming Killing with Kindness: Haiti, International Aid, and NGOs (Rutgers, 2012) and co-editor of four volumes, including Tectonic Shifts: Haiti Since the Earthquake (Kumarian Press, 2012). He is co-director / co-producer of documentary Poto Mitan: Haitian Women, Pillars of the Global Economy (Documentary Educational Resources, 2009).
Schuller is a series co-editor for Catastrophe in Culture, published by Kumarian Press. He chairs the Society for Applied Anthropology's Human Rights and Social Justice Committee, serves on boards, and is active in many solidarity efforts.
Read VoicesfromHaiti's INNERview with Mark Schuller here.