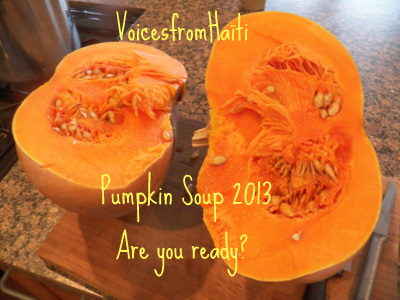 New Year's Day 2013 is but a blink away. It's almost time to put that stockpot on a three-rock fire and make your best Independence Day pumpkin soup ever. Follow chef Nadege Fleurimond's winning recipe below, add family, friends, and create lasting memories. Don't go crazy trying to make the perfect soup. You can't please everyone; do your best, have fun, and keep on moving.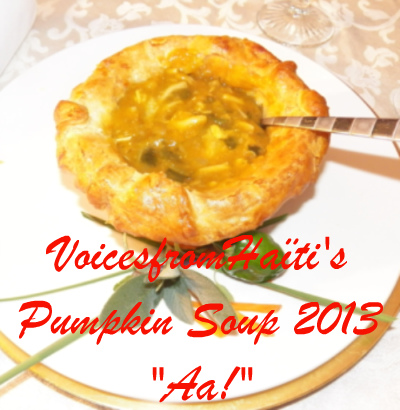 Super chef and grande dame of pumpkin soup, Elle Philippe, continues to raise the bar for preparation and presentation of this traditional soup. Read Haitian Times Editor Manolia Charlotin's delicious article about Elle and Nadege.  (VoicesfromHaïti INNERviews will feature both Elle and Nadege soon. "Stay tuned," as Elle likes to say. You won't want to miss the stories which these talented and dedicated women have to tell).
If you're not sure how to prepare this great soup, here are two phenomenal recipes. One from Chef Elle Philippe and another recipe  created by Chef Nadege Fleurimond.
Here is chef Elle Philippe's recipe for Pumpkin Soup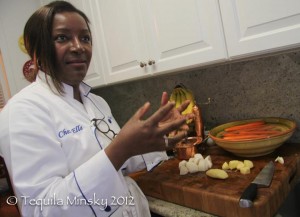 2 lbs of pumpkin squash–kaboucha, substitute: butternut squash and lots more good stuff Preparation time: marinate meat overnight, 45 minutes-prep time, cooking time-1 hr 30 minutes.
Marinate the meat the Night before
2 lbs of beef marinated overnight with
3 cloves of crushed garlic,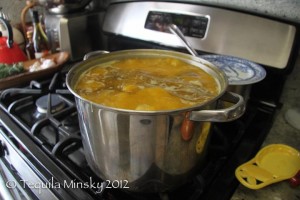 1 tsp of thyme
1 tsp of fresh black pepper
1 medium shallot
1/4 tsp scotch bonnet
3 scallions
juice of 2 lime
1 tbsp of kosher salt
1 tbsp chopped parsley
Ahead of Time:
Soup Stock:
beef leg bones: 2-3 lbs, cut into 2" pieces
1 onion
2 carrots
2 stalks of celery
parsley, salt, and pepper to taste
boil for 1 hour, add enough water for 12 cups of stock or substitute store-bought, sodium-free stock.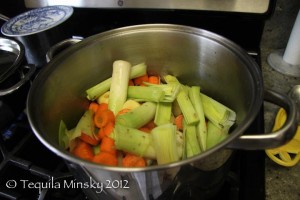 Vegetables
2 lbs of pumpkin squash–kaboucha, substitute: butternut squash
4 big carrots, medium slices
3 celery stalks, cut in medium cubes
2 medium leeks, cut lengthwise, in 2 pieces, halve or third the length
2 medium turnips, peel, cut in medium cubes
3 medium Yukon gold potatoes, peeled, cut in medium cubes
1 lb cabbage, sliced & cut in med. sizes
12 cups of beef stock or store-bought sodium-free stock
2 tbsp of olive oil
1- Prepare your mise-en-place, clean, and peel all your vegetables.
2- In a large pot, add marinated beef with the olive oil,
add 2 cups of cold water, cook over medium heat for 30 minutes.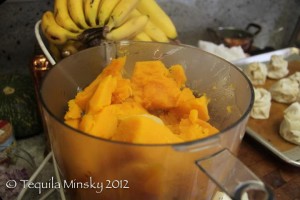 3- Cut squash into 3-4" wedges. While the meat is cooking in a medium pot in 6 cups of slightly salted cold water. cook pumpkin for about 30 minutes on medium heat, covered. Drain, remove pumpkin from peel, puree and set aside.
4- Check the meat to make sure the boiling water is not completely evaporated. Add all cut vegetables, (12 cups) beef stock, cook for 45 minutes.
5-Add pumpkin puree, simmer for 15 minutes.
Note: The soup broth should not be thick, after adding the joumou puree you can always add more beef stock.
6- Adjust seasoning, salt and fresh black pepper to taste.
7-Ready to serve.
For more information, contact Chef Elle www.chezelle.us
Here's a nice article from Saveur by Tequila Minsky about ELLE Philippe's Soup Joumou!
"""""""""""""""""""""""""""""`
Here is Nadege Fleurimond's recipe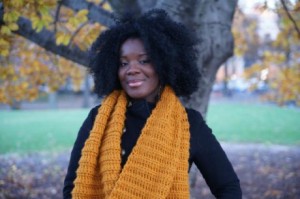 Nadege Fleurimond writes: "You can't cook [traditional Haitian food] without knowing how to make the foundation of [our] cuisine: EPIS.  Simply translated epis means spice. . . It is a building block for seasoning pretty much everything, except dessert . . . Here's a basic recipe for epis:
4 small onions
12 scallions (remove root, white and green part is ok)
3 garlic bulbs
1 bunch of Parsley
3 cups Vegetable Oil
2 bunch of Basil
2 green peppers, 2 red peppers, 2 yellow peppers
6 boullion cubes (Now, we know this is controversial with the whole MSG issue. But this is a staple in [most] Haitian homes. . . Not everyone likes to use this. I don't always either, especially when I cook for large groups. If you don't want to use it simply omit; you can add salt to your taste).
Place all your ingredients in a blender and blend away. You can use water instead of oil, but oil serves as a better preservative for keeping your epis/spice in the refrigerator. If you plan to use your epis right away and are very health-conscious, go for water.
Once you have made your seasoning, you can start your soup. Traditional Haitian soup joumou calls for meat. . . I no longer eat meat myself, but that's not the case for most Haitians. I will tell you non-meat eaters how to modify. But if you want to eat like a Haitian, carnivorous you must be.
Nadege's Haitian Pumpkin Soup Recipe
1 lb. cubed beef stew meat
2 Pounds peeled seeded butternut squash or pumpkin
½ lb. cabbage
12 cups of water
2 small onion (diced)
3 medium potatoes
1 medium sized turnips (if you like turnips add another)
2 carrots peeled and cut into rounds (about 1/8 inch thick)
2 limes juiced
1 cup vermicelli, macaroni or other pasta
2 sprigs of thyme
2 sprigs of parsley
2 stalks celery
1 scotch bonnet pepper(we do not do jalepenos)
¾ teaspoon black Pepper
½ cup of oil
6 cloves
Clean the meat with hot water and wash with half the lime juice and set aside in a bowl. Add your epis (spice blend from above recipe) along with remaining lime juice and marinate for at least 2 hrs. If you didn't add the bouillon cube or salt to your spice blend, now is the time to add it so it can seep into the meat.
In a separate pot, boil pumpkin in 6 cups of water until tender (about 30 minutes). Once pumpkin is tender, puree and set aside.
Heat a separate stockpot over high heat. Once pot is heated add ½ cup of oil, once oil is hot add seasoned meat. Keep fire high. Brown for about 5 minutes turning every minute or so. This is to get a nice intense flavor. Add about 3 cups of water to meat and let come to a boil over medium heat for about 30 minutes until meat is tender. When meat is tender and/or water is nearly dry, add pureed pumpkin, 3 more cups of water carrots, potatoes, turnips, celery, cabbage, thyme, parsley, cloves and whole scotch bonnet pepper and let simmer for another 30 minutes to 45 minutes until all ingredients are cooked and soft. Once that happens, Add pasta and let the pasta cook. Taste and add salt/pepper to taste. Remove the scotch bonnet pepper so it doesn't burst, because it is HOT.
If a bit thick, add more water and if too thin, bring fire up a bit and allow to dry a bit. Turn off the heat and let cool. Serve in a medium size bowl sitting on a plate with pieces of bread on the side.
For those of you who want the flavors of Haiti but don't want to dedicate the time and would prefer to do it without the meat, here's what you do. Buy yourself a couple packages of butternut squash or plain cooked squash at the super market. Make your epis (as directed above). On high heat, bring a stockpot to temperature and add oil. Add your seasoning and let brown. Add your squash, then add water. Bring to a boil and add all the other ingredients stated above: potatoes, carrots, turnips, thyme, parsley, vermicelli, cloves. Let simmer and add salt and pepper to taste. This version will take you about 30 to 45 minutes and tastes just as good. Again the trick is that perfect blend of spices of onions, peppers, scallions, garlic, etc.
Happy Cooking!
Nadege Fleurimond
Check out this "pumpkin soup" video  posted exactly one year ago today.