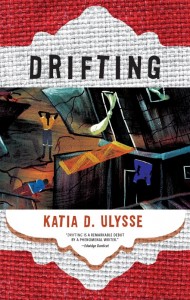 Hello again! How have you been? What does summer look like for you this year? Are you having a little fun? Are you planning to travel a little–if possible? Where will you go? I want to see you. I've missed you.
I've been a little busy. I've got something to tell you. We've got some catching up to do. Where have you been? Where have I been? I can't wait to fill you in.
I wrote a book. Really, I did. Akashic books published it. I'm excited about it. The book's title is DRIFTING. It's a collection of stories about my favorite subject: People. And Haiti.  I'll tell you more later. Now, take a look at what people have been saying about DRIFTING.
What people are saying…
"An arresting account of the contemporary Haitian-American experience."
—Publishers Weekly
"Ulysse displaces and redeems her characters with formidable skill, while her precise cuts through all preconceptions . . . . Intense and necessary."
—Booklist
"Humanity is lost and found in these stories . . . Ulysse has created a fascinating world of class and cultural distinctions; her stories are engaging."
—Kirkus Reviews
"Drifting is a remarkable debut by a phenomenal writer. Much like Sandra Cisneros's The House on Mango Street, this sublime and powerful book allows us to experience the joys and tragedies of ordinary and extraordinary lives, in small neighborhoods and big cities, in the present and the past. Katia D. Ulysse's talent soars higher and higher to expand both our hearts and our universe."
—Edwidge Danticat, author of Claire of the Sea Light
"We already know that the Haitian-American community can produce some of our very finest fiction writers. With Drifting, Katia D. Ulysse proves that point once again, evoking the immigrant experience with delicacy, gravity, and pathos. Refreshing and arresting on the first read, this book will be remembered for a long time to come."
—Madison Smartt Bell, author of The Color of Night
"In Drifting, Katia D. Ulysse delves into the complex lives of girls and young women. With boldness and clarity she shows us what she finds: the fears, cruelties, and humiliations of their childhood; disturbing feelings of longing, jealousy, and grief; an intense struggle to make sense of the unfathomable world of adults; and above all a determination to survive. In clear prose, Katia Ulysse tells the tangled truth of life and brings a sensitive eye to bear on complicated, flawed characters in circumstances at once everyday and extraordinary. These themes of displacement, struggle, renewal, and redemption are tough, piercing, and true, and they bear the mark of a gifted writer."
—Michèle Voltaire Marcelin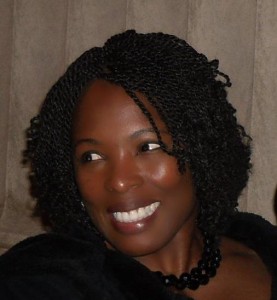 If you're in Queens, New York today, come on over to the museum. I will be there, sharing like never before. Let's talk about some things. I can't wait to hear your voices again. . .