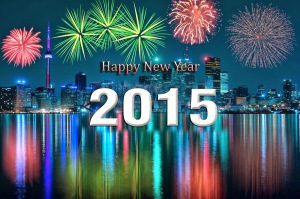 Some of the most captivating and memorable events that occurred in 2014 involved unimaginable acts of violence that sparked hundreds of thousands to mobilize, fearing that perhaps there's enough truth to the suggestion that our generation is irretrievably lost. Moms, dads, friends, lovers, and  strangers held hands and vigils. Their protests came in screams: "Bring Back Our Girls";  and in deafening silence:  "I Can't Breathe!"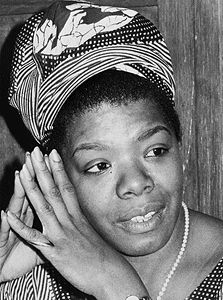 As we mourned those close to us,  the number of obituaries associated with "notable deaths" seemed to swell like the crowds at tbe World Cup games.  When news came of Dr. Maya Angelou's passing, friends flooded the Internet with photographs and profound quotes. Other famous names that made the 2014 list, included: Gabriel Garcia Marquez, Alvin Auber, Juanita Moore, Robin Williams, Larry Speakes, Shirley Temple, Lauren Bacall, Joan Rivers, Philip Seymour Hoffman, and many, many more. Most of us did not know these famous people; we mourned anyway.
How long did we hold our breath as the search went on for the Malaysian Airline flight that disappeared over the South China Sea? We stretched hope to its limit. We wanted good news about the hundreds of victims who left behind thousands of family and friends. Just last week another plane plunged into the sea, carrying 162 people—an infant among them. Our hearts bleed for the victims and their families.
For countless families worldwide, Christmas 2014 was anything but merry; yet, Christmas Day and the days after it were warm and easy as springtime.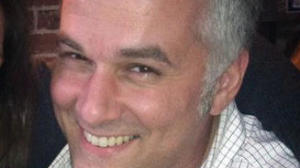 The mild weather lasted for so many days that on the 27th, a friend's 41 year-old husband decided to go for a bike ride.  I had wanted to do the same, but laziness forced me back on the couch with a book I'd meant to read ages ago. Our bike routes would have been considerably different, but it would have been nice to enjoy the outdoors before the dreaded arctic cold comes.
The 41 year-old husband and father, Thomas Patrick Polermo, would not return home from his bike ride. Within the hour they would identify the hit-and-run culprit, but what difference did that make? What do you say to his wife on New Year's Day?
The Polermo family spent January 2nd receiving those who would never grieve as deeply as the young widow and mom of two of the cutest kids you will ever know.
Inside the funeral home, interminable lines formed and inched toward relatives who seemed paralyzed by the unfurling reality.
The memorial service took place on the third day of the New Year. As I prepared to leave the house to attend Tom Polermo's funeral at 10:00, a sister-friend informed me that her own mother passed away less than an hour before. I was too stunned to react. She's in shock. We're all in shock.
This is only the third day of the New Year. Yes, joy will come. So far, however, the days are as dark as the midnight that precedes them.
I pray that joy finds its way into the lives of those who are starting the New Year without the Happy part. I send out prayers, light, and love to people in every part of the world. We may not be able to seize the year, considering we're granted but one moment at a time. I wish that we do seize as many of those moments as we can. Starting………………………… Now!
Also, if you know someone who drives a car on a public street, please remind him/her to share the road with cyclists. That is a matter of life and death.
Yours truly