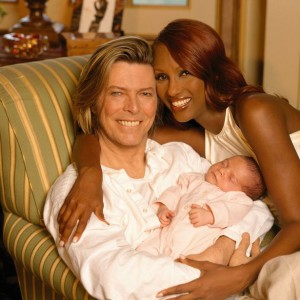 Wasn't it just the other day we went around wishing one another Happy New Year? I hope your year has been happy, so far.
As with all things, happiness comes with its evil twin. Recently, my father said to me: "Out of my group of friends, there are only two left. And I am one of them."   That's tough for a guy in his late seventies who had more good friends than he could count. "What a ride it's been!" my father said.  Yes, it saddens him that most of his friends are no longer living, but he is grateful for having known them. He is clear about the fact that his life would not have been as enjoyable without them.
This is not supposed to be a sad post, but today marks 2 months since one of my favorite-favorite singers passed away. I recall singing songs by David Bowie long before I knew what the lyrics meant. The man was a consummate artist. He was strangely beautiful. He had his own brand of magic. Boys and girls loved him. From his first to last album, Blackstar, he genius never wavered.
My heart goes out to Iman, his wife–not ready to use that other "W" word for women whose husbands have "transitioned."
She was utterly silent for weeks after we heard the news. And then she began to fill social media with positive messages. David's fans flocked to her Facebook page, to post uplifting comments and show their affection for the singer.  The strength Iman shows is bewildering.  She comforts the millions who mourn the loss of the singer-side of her husband. I hope she receives a hundred times more comfort than she gives.
My tribute to Bowie was published on Akashicbooks.com. If you're a Bowie fan, check it out. If you're not a Bowie fan, I won't hold it against you. Take a look at Lazarus, Bowie's final video. What's not to love?