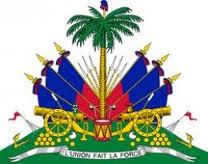 May 18, dizwime, is sacred. Compatriots at home and in the diaspora would agree.  What is it about this little country that tugs at our heart strings, no matter how far in the known world we stray?
We leave home, but can't wait to return.  Haiti is Mom, Dad, and every caring relative we've ever known and loved.  We occupy ourselves with useless calculations now: We count years, months, days, hours, and unseen scars of exile. We hope only to live long enough to go home again, if such a thing is possible.
Don't say it.
We know.
We know what is possible and what is not. We seethe. We eat foreign fruit. We sing our National Anthem in the privacy of our hearts, while we hum yours. We wear our flag, even if the colors of those passports in our breast pockets don't match.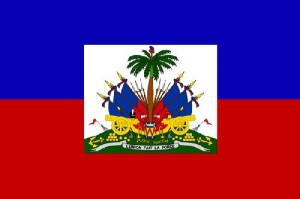 Haitian-born. Haitian-die.  Every stop in between is but a layover.   Pwen final.
Honor and interminable Respect  to  our ancestors! They earned their rightful place in history and in our collective consciousness.   Genuflect in honor of Catherine Flon–a central figure in the Haitian Revolution. Without her needle and thread, there might not have been such a pretty flag.
Today, we wear flags  on sleeves rolled to the elbows.  The load is heavy, but together we lift. And lift. And. . .
Batay sou batay. Bitay sou bitay.  Men nan men, n ap rive lwen. Pa gen manti nan sa.  Nou woule tankou boul sou wout. Kenbe rèd. Kenbe djanm. Pa lage. Koze 'bay legen' an pa ladann.