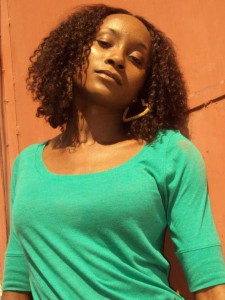 Mariama Bâ's semi-autobiographical work, So Long a Letter, broke my heart. When I read it in French, Une Si Longue Lettre, it stole my heart. Some things don't translate. Gaëlle's poetry is like that.
Les Vents de la Nuit
Les vents de la nuit
creusent les invisibles cicatrices d'une femme.
Les vents de la nuit
sifflent la terreur d'une femme
plient son dos
creusent ses vertèbres
déchirent ses veines
explosent ses rêves.
Les vents de la nuit
travestissent la tendresse d'un femme
Elle lève ses mains
Oh Ciel Macabre
Elle est Une Âme Seule.
———————————————-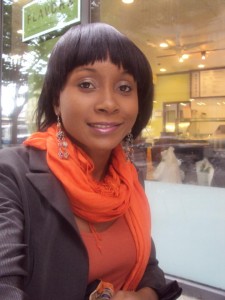 Some say Gaëlle is too young to know so much pain. But she was born in from Port-au-Prince. She has lived through many disasters. How young is too young to know all that she does?
Le cri du coeur
Te dire "tu me manques"
est un grand déchirement
Ta voix couverte par le traffic matinal de Port-au-Prince
devient lointaine avec la tombée du crépuscule sur New York
T'écrire "tu me manques"
déchire mon coeur
Torpiller le coeur…
Squeeze….
Je t'écris mon coeur éclaté-bouillonnant
en calligraphie
L'âme sourit
Le coeur est soulagé
Je t'aime…
—————————-
"L'insaisissable" describes a moon burning as it witnesses, in a public park, a woman being taken against her will.  Though bruised and traumatized, "Haiti will Live."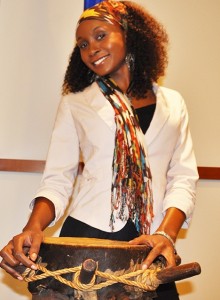 L'insaisissable
Sur la place Toussaint . . . Les militaires violent une femme. . .La lune devient un feu rouge . À l'assaut de son intimité piégée. . .Son sexe est pulverize. . .La terre tremble. . .Ses forces la quittent. . .Sa bouche. . .Un néant de crachat gluant. . .Qui engloutit ses cris. . .Le couteau Le phallus. . .Les blasphemes. . .Une mitraillette dans son corps. . .Au Coeur de la ville Le sexe . . .Blessé. . .Anéanti. . .Un fardeau. . .Traumatisé. . .Son être demeure. . .Insaisissable
Haïti vivra