I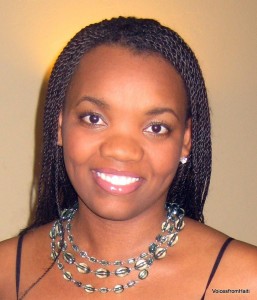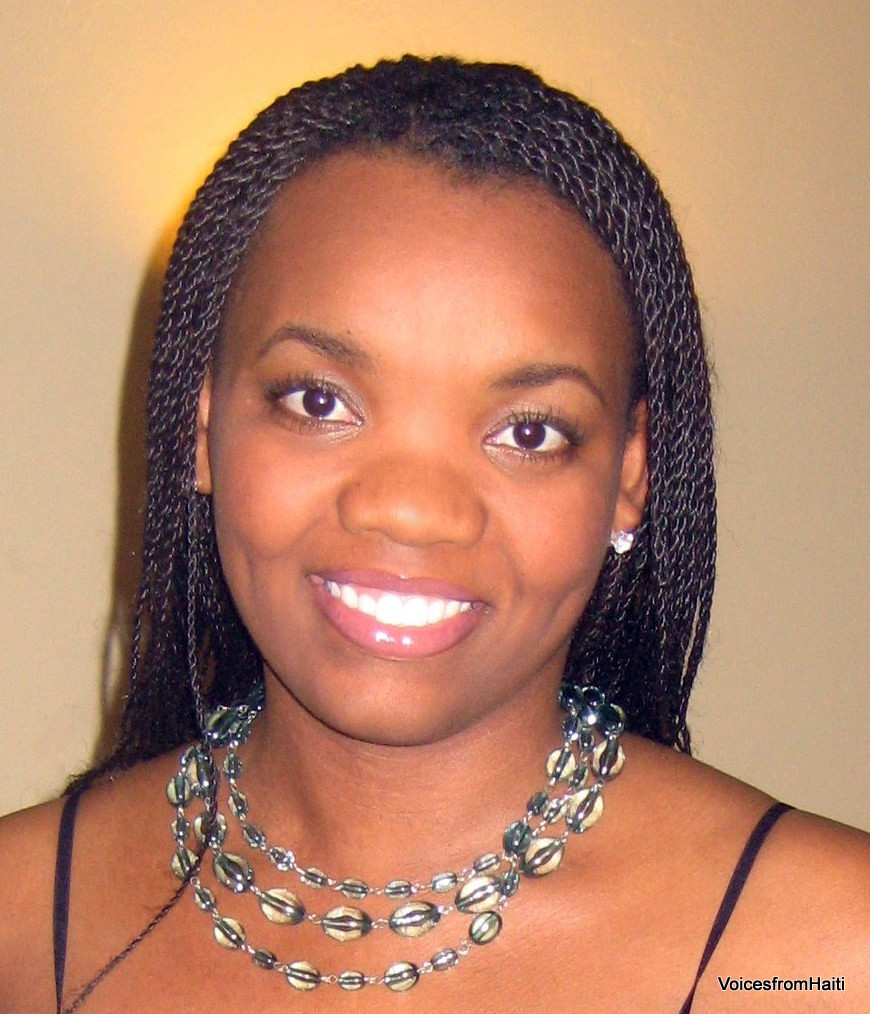 lived in Haiti until I was three years-old.
Both of my parents were born in Haiti: My mother in Jacmel and my father in Fond des Nègres.
My favorite memory is of spending the summers there after we immigrated to the US. We would spend the entire 2 ½ months there. I learned to play oslè, jump rope, play kay, and fell in love with kenèp and zanmann.
Since becoming a parent, I haven't visited as often as I would like. All of my family members  (with the exception of my mother) now live in the US;  it always seems like a "bad time" to go.  
Although my husband travels to Haiti frequently for work, we haven't been able to join him on any of those visits. I think as the kids start to get older, I will make much more of an effort to get them back at least every couple of years.
I've always felt a little bit like a stranger – even in Haiti.  However, I noticed that wherever I may go, I always find similarities to parts of Haiti
VoicesfromHaiti: Where do you feel most at home? and why?
This answer has  changed many times over the years. I would say that up until my mid-twenties, I definitely felt most at home in Haiti. That was where I imagined myself living for most of my adult life. Obviously, life had different plans for me. Now, I'm sort of in limbo. I feel at home wherever I go. For instance, I grew up in northern California, but I lived in South Florida for 7 years before moving to Caracas. So, going back to South Florida seems more familiar to me now than northern California. I think I may be one of those people destined to live in many places. My heart will always be in Haiti, though.
What do you tell your children about Haiti?
I try to tell them about the time I spent there as a child. I also talk to them about my husband's family there. They also know that grandma (my mother) is there when she's not with us. Haiti gets mentioned quite often in our home.
Do you try to uphold Haitian traditions in your own home?
Definitely. The majority of Haitian traditions are practiced and I also incorporate a lot of the social norms. I think there are some practices that can be manipulated and updated, but for the most part it feels like the right way to raise them. We eat Haitian food most of the time; we adhere to the various rites of passage. We observe or talk about the holidays, etc.
What is your favorite tradition? Telling stories, recalling memories, cooking Haitian food?
I think my favorite is teaching the kids those games I used to play as a child. Oddly enough, I still enjoy playing oslè and kay. Whenever we're engaged in one of those activities, I feel the continuity of my culture being passed on to the next generation.
Where were you when you heard about the earthquake of 2010?
I was sitting at the table in our apartment in Caracas. It took so long to get a straight story that for the first couple of hours I didn't think it was that bad. By 11 o'clock that night, I was devastated.
What impact did the event have on your family?
Luckily for us, no one in our family was hurt. We lost some acquaintances and of course seeing all those children who perished was very sad.  January 12th or 12 janvye has become a point of reference. . .
What hopes do you have for Haiti's future?
I hope that Haiti's people will one day realize that their history, culture and beauty are enough. They are  important. There's no need to reject any part of ourselves in order to succeed. Once we get back our self-respect, everything else will follow.
Imagine Haiti twenty years from now. What do you see?
This is tough. I think it can go several ways. One is what I described above. The other is that we continue to chip away at our culture until there is not much left. It may become like several other Caribbean countries that are only known for nice beaches and not much else. I hope for the former.
Deborah David is a Haitian-American living in Caracas, Venezuela with her husband and two children. She holds a Master's of Science in Administration and currently writes on the Balanced Melting Pot, which is a blog she created to share the experience of raising her children as second generation immigrants.