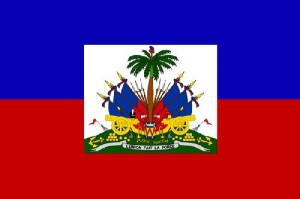 I am from a country that knew independence must be something you work for 
From LOUD family gatherings that last until the sun comes up and begin again when it goes down
I am from licking the sweet batter off of the spatula my grandmother used to make the delightful cakes I grew up on
I am from floating timeshares that allowed us to go from the Pocono Mountains to the "Happiest Place on Earth"
I am from sled racing down the hill that was transformed into the central point of my childhood
From endless hide-and-seek games that I would always WIN!
From sibling quarrels that turned into talks of peace in a matter of minutes
I am from aunts & uncles & grandparents & cousins & great-aunts & great-uncles & great-grandparents… to generations back
I am from bannan peze and diri avec sòspwa; from pizza, fajitas, and rotisserie chicken
I am from a passion for singing and acting and always yearning for new challenges that might raise an eyebrow or stretch my brain
I am from trying and trying until you reach the pinnacle of success and you strive for the stars and don't stop until you touch the moon
Naima Graduated from 8th grade this summer. She has received well-deserved praise, awards, and  felisitasyon galore for her unwavering march toward success. She will enter a fantastic high school in the fall. We are proud of this girlchild. Go Naima!