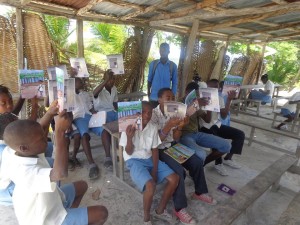 When every thought shows up dressed exclusively in Haitian Creole, I say, Wèlkòm!
Honor and Respect.
I even had a little fun with the language today.  If you know Kreyòl, you know playing with the words isn't hard to do.
Here's the new post on  Kreyòl Pale.
An-two-kah, kenbe la. Hold on.  Sipòte travay la. Support the work. Pataje Mesaj la. Share the message. "Nou Bèl. Nou La!" We Are Beautiful. We are Here!
,