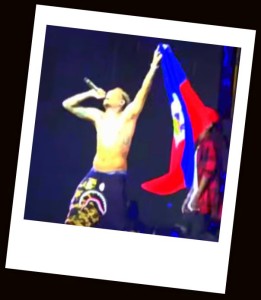 I used to be an optimist. When things were bleak, I used to look for the proverbial silver lining. Not today.
When I see what is happening to Haitian people in the Dominican Republic today, I don't feel particularly hopeful.  That another part of the world would rather self-destruct than heal is not surprising. Xenophobia is universal.
I wonder what would happen if the United States ruled to purge itself of every person of Dominican origin born after 1929. How would the rest of the world react?
Thousands of Dominicans with Haitian blood have lost their right to exist in the DR. They are forbidden to attend schools. They are denied birth certificates. They are stateless. No word yet on what will happen to the buried bodies of Haitian-Dominicans who died between 1929 and now. Perhaps they will be exhumed and deported.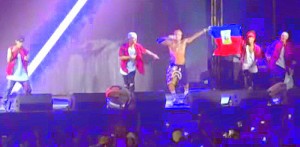 The Haitian government's plate is more crowded than usual. Yes, it is. It hasn't been easy, but progress is evident. There are more paved roads on which the barefoot and thirsty majority may sleepwalk. It's refreshing to see coats of colorful paint on the sprawling shanties. The Caribbean sun dances a new dance on those spellbinding chrome and glass edifices. Flying air-conditioned automobiles carrying VIPs strike fewer pedestrians than before. Farmers marvel at the ultra-modern grocery stores from which they cannot afford to buy vegetable they once grew. There has been so much progress since the earthquake, I should be ashamed of myself for not being more optimistic. When situations like ethnic cleansing in the Dominican Republic arise, I should seek the silver lining.
After all, we get new silver linings in Haiti all the time. Why, just the other day we had a mile-long silver lining sewn to drapery for a brand new, albeit t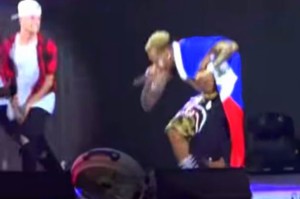 emporary theater. The awestruck audience cackled like children at the circus. Imported entertainers contributed to the advancement of the Haitian people by spewing profanity and grabbing their glow-in-the-dark, frowning-clown-face-covered crotches.  The ring leader led the audience in a chant that mocks a mother's private parts. Haiti's private parts.
While Haitian-Dominicans sleep in fear of violence, foreign-born entertainers arrive in Haiti to use the Haitian flag like a rag to wipe sweat off their backs.  I can't say I blame them. They are invited guests. VIPs. Maybe I'm just jealous. I'd always wanted to meet the president of my country. I'd always wanted to sing for my country. Perhaps one day I'll get to hold the flag and sing a new song for Ayiti. Who knows? I used to be optimistic. Not today.
kdu