I am not a wise, old woman yet, but I play one on TV.  The bottom line is: I know a heck of a lot more today than I did when I was 12.  I look forward to learning even more, considering I will live to be 123.
In my country, we have a saying: Si m te konnen toujou dèyè. Rough translation: If I knew then what I know now. Imagine the magic you would create, if you could press a button on the remote and watch future decades of your life unfold–minute by minute. It would be like the World Cup all over again. You could cheer yourself here and chide yourself there. You would be your most loyal fan. The future would be yours; you could say Been there. Done that and actually mean it. You'd know the people and places to avoid; you'd be a real know-it-all. Imagine being able to reach through the years to tell your teen self about the future-tense you! What would you say?
This amazing woman, E. Kristin Anderson, invites authors to write letters to their know-it-all teen selves. She publishes these letters on her site, dearteenme.com. I was honored and eager to participate. I grabbed paper and pen (computer), and let Teen Me have it. It was NOT pretty.  Here's a peek.  For the full letter, click on this.
Dear Teen Me from author Katia D. Ulysse (DRIFTING, HAITI NOIR)
Dear Teen Me,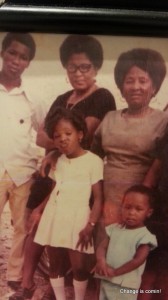 You hate surprises, I know; but this one cannot wait. Sit or lean on something sturdy for support. Are you ready? Good. Read these lines carefully: You will not die at the age of twenty-three. You will make it. The year is 2014, and you are still alive. I am living proof of that. That's the surprise. You see, I am you—your new and improved self—the future tense YOU, the Now-you. We made it. Intact. And that's not half of it.
Sitting in trigonometry class, you frown because the exam is too easy. The teacher senses that you're bored. He gives you a second worksheet. You finish it too soon. The teacher is impressed with your advanced math skills, and credits your hunger for learning to your foreignness. He nods approvingly, but your mind is busy trying to solve a greater problem: You have 8 years to live, and you want to make each one memorable . . . (continue reading)