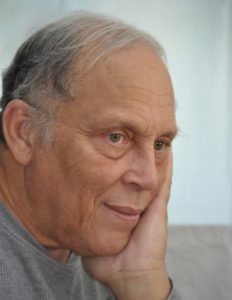 Josaphat-Robert Large passed away on October 28, 2017.  His family and friends miss him very much, and wish he were here to celebrate November 15, his birthday, with them.
JR was passionate about poetry and photography.  He worked diligently to master both art forms, because he felt his readers deserved his absolute best.  He weighed each word, each photograph. When he was ready to share his work with his audience, we embraced and loved it.  Josaphat-Robert Large wrote in French, Haitian Creole, and in English. He was especially fond of our native tongue, saying the language itself inspired him.
JR–a proponent of Haiti's mother tongue— joined the ancestors on the day dedicated to celebrating Creole languages worldwide.  We miss him dearly. Rest in peace, Josaphat-Robert Large. Thank you for the rich legacy.
Click here to read Part One of the final INNERview with beloved poet and photographer, Josaphat-Robert Large.